How to use Google Drive to store your documents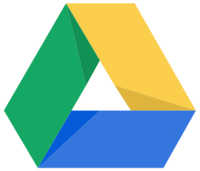 With a Google account, you can use Google Drive to host your files and documents, and then link to them from your SimpleDifferent site.
1. Put your file on Google Drive
Google Drive is available on the web at http://drive.google.com, but it may be more convenient to use the free app for Android, iPhone, iPad, PC or Mac.
Once you have installed the app, on an Android device or a computer, you can use the File Explorer to move your files onto your Google Drive. With an iOS device, explore the "Export" or "Save As" menus of the application you are using to edit your document, and check that Google Drive is supported.
2. Get and copy the share link
On Android: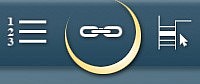 3. Paste the link in the text editor of your website
For the last step, just go back to the SimpleDifferent text editor, create an external link, then paste the link in the URL field.
Note: The address starts with https://drive.google.com/file/ or https://docs.google.com
If you want to know how visible your files are,
>>> Click here and visit the Google help page on sharing options.
___
What file types can be viewed?
Once you have published your site, the link will give access to your file on Google Drive. Your visitors will be able to download it, and probably to view it online as well. Supported filetypes for online viewing are:
Image files (.JPEG, .PNG, .GIF, .BMP)
Video files (WebM, .MPEG4, .3GPP, .MOV, .AVI, .MPEGPS, .WMV, .FLV, .ogg)
Text files (.TXT)
Markup/Code (.CSS, .HTML, .PHP, .C, .CPP, .H, .HPP, .JS)
Microsoft Word (.DOC and .DOCX)
Microsoft Excel (.XLS and .XLSX)
Microsoft PowerPoint (.PPT and .PPTX)
Adobe Portable Document Format (.PDF)
Apple Pages (.PAGES)
Adobe Illustrator (.AI)
Adobe Photoshop (.PSD)
Tagged Image File Format (.TIFF) - best with RGB .TIFF images
Autodesk AutoCad (.DXF)
Scalable Vector Graphics (.SVG)
PostScript (.EPS, .PS)
TrueType (.TTF)
XML Paper Specification (.XPS)
Archive file types (.ZIP, .RAR, tar, gzip)
Audio formats (MP3, MPEG, WAV, .ogg)
.MTS files
Raw Image formats